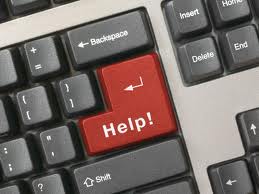 Today's post is the first installment in a five-part series on the five most common mistakes made when building a software demo in-house. It is a continuation of a newsletter we wrote in May. (You can read the newsletter in its entirety for a quick list of all five mistakes).
In the coming weeks, we'll dig into each mistake more thoroughly and offer tips on how to avoid them.
Mistake #1: No professional scriptwriter
What's the most common tell-tale sign that your software demo-script wasn't written by a professional?
It's too long.
Great software marketers know their product through and through. They can speak for hours on end about their software's key features and benefits.
All of this product knowledge serves them well when speaking to prospects at trade shows and conferences, crafting product sheets, writing white papers, and creating web content. But, if you're in charge of writing the script for your automated software demo, including everything you know about your product will work against you and your demo's success.
Your demo-script must be engaging, and compel prospects to want to know more. To accomplish this, your script must be succinct. (The optimal length for a software demo is three to four-minutes.) The moment you go on too long about every detail of your solution is the moment you lose your prospect.
To avoid this mistake, you must determine your software's three key benefits.
What are the three things that differentiate your software from the competition? No matter how robust your solution may be, you can always distill your demo content down to your solution's most compelling features. Focus on these and lead your prospect through a quick demonstration of how they work in their favor.
To keep your demo length down, start with an overview of what you plan to cover; drill into your three key selling factors; and, then, close with a summary and call-to-action.
Many of our clients confirm that their autodemo is their number one lead generation tool. Autodemos are successful because we have professional script writers who know how to craft a script that pulls prospects further into the sales cycle instead of inundating them with product details that lead them astray.
Once you have a polished, succinct script, you can start to build a demo that will warrant the results you want.