Welcome to the latest installment of our Top 10 countdown that tells you everything you need to know about successful demo strategies for your sales and marketing initiatives.
Reason No. 9:  On-Demand Demos.
Let's talk about marketing and the importance of leveraging solutions that work on your sales teams behalf, 24/7…even as they sleep (yes, sleep). You need new marketing solutions designed for the way our forever-plugged-in world operates today.  And with that we say to heck with time zones and locations, it's all about having the right tool to ensure your product or service is actually seen by your customers and prospects whether at 8:00 a.m. in Seattle or midnight in Singapore.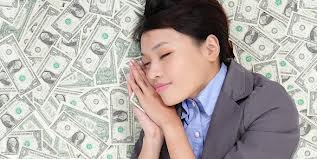 This tool we're touting? It's what we call the on-demand demo, one that's available for your audience around the clock, whoever they are, wherever they are, and fits within their busy schedules. With an on-demand demo your viewers have the ability to check it out on your social media pages first thing in the morning, watch it on your website in the afternoon, or see it as they catch up on e-mails in the middle of the night.
This paradigm shift for the conventional wisdom that comes with being in marketing and sales shatters some of the old school rules, yet once practiced will make you break out as a marketing genius. Why does this tool give you a marketing edge? Because not everyone has one, but make them wish they did.
According to MTD Sales Training Specialist Sean McPheat*, "Many business people think they know what a sales professional does with their day and could map out exactly how the average sales person spends their time. However, today's modern sales people have to do far more than their managers and team leaders may realize." So much for the conventional wisdom.
It all signals that the time has come for you as a marketing professional, multi-tasking along with millions of others, to seriously consider being 'on demand' for your clientele and new customers with a demo that works overtime, literally. Leap into this technology, and create a new niche´for your organization that gives your company a competitive edge.
Sweet dreams  😉
*mtdsalestraining.com