T-minus 10 and counting:  Autodemo begins a top 10 countdown blog series that tells why demos are dynamic must-dos for your sales and marketing efforts.  We kick off today with: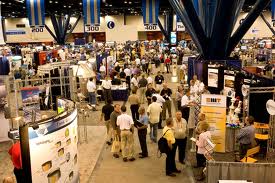 No. 10…Demo Showcasing at Trade Shows.
The average cost for a 10' x 10' trade show booth is approximately $43,000 for space and operating costs¹. To make the most of that investment it's important to employ an effective, efficient strategy to take advantage of every single inch of the booth during every single moment of the show.  Display expert Les LaMotte² has identified three primary zones of which to be mindful when setting up trade show booths:  the Memory, Sensory and Data zones with these trade show display tips:
1)     The Memory Zone – Place your take-away slogan near the top of the booth which naturally draws the eyes of passers-by from about 16 feet away; they will remember this message.
2)     Sensory Zone – When people get close enough to interact, stimulate their senses with visuals and demos appealing to their willingness to learn.
3)     Data Zone – Back up your product or service with evidence and make a distinct call to action.
Video demos are a logical fit for addressing all three of the zones as outlined above and as you plan your next trade show presence we urge you to keep them top of mind. Our advice is to showcase your product and/or service with a simple yet compelling video demo loop that immediately engages booth visitors, especially if the event staff is engaged with other attendees or has stepped away.  And experts throughout the media world back this strategy up through the advocacy for the use of demos at trade shows; Louise Balle of Demand Media included a video demo in her list of the top tips for trade show success and recouping your investment³.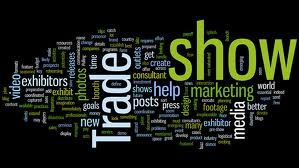 Stay tuned for our upcoming blog entries that continue the countdown of the Top 10 Reasons to Use a Demo.

Sources
¹ Red Cedar Marketing white paper
² As interviewed by Stephanie Janard for MarketingProfs.com
³ The Houston Chronicle