Our "Top 10 Reasons to Use a Demo" series continues with this latest installment that addresses an outreach initiative you may have not considered for your demo distribution.  It's Reason No. 7 and what we call 'Inside Out Education'.
You've created a compelling demo that clearly articulates what your organization has to offer, whether a new product launch or a 'see what we do' synopsis to loop at your next trade show.  It's smart, strategic and succinct, a visual marketing and sales masterpiece that talks to your consumer and/or trade audience.  Yet you've not shared it with a significant segment of your audience that likely yearns to see what you've been up to.  That audience?  Your organization's employees, board members, investors, principals and other equally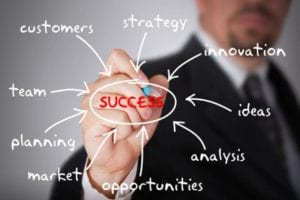 important associates.
It's all about 'Inside Out Education', a clear-cut, conscientious effort to educate from within to an important internal and external audience closely linked.  This strategic effort simply requires that you share your demos with all of the vital individuals who have a vested interest in your organization.  Give them a better understanding of what you do by showing, not telling, and it will ultimately help them market your solution.
This educational exercise is practically effortless as your content is ready-made; simply determine the most optimum platform(s) on which to reach them and begin.  Be it embedded within company emails, a corporate report, featured on your organization's intranet or through a multitude of other means, this video communique will go a long way to inform and foster a healthy corporate culture as it also ramps up the awareness factor to further support your sales and marketing efforts.