Reason No. 4 in our "Top 10 Reasons to Use a Demo" series should be a no brainer for most brands, yet often doesn't even cross the minds of many:  Demos Cultivate Consistency.
Across the board, from sales to marketing to management, it's essential for the success of your organization to arm everyone with a consistent voice that holistically articulates your brand identity.  A voice that promotes your business and your business solution(s), and one that is spoken fluently in sales, in marketing and in the executive suite.  A voice that can become heard loud and clear vis-à-vis an autodemo.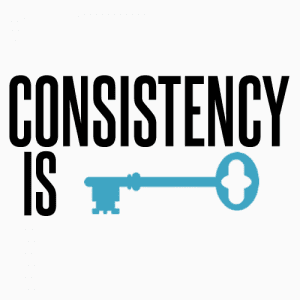 A demo calls out important benefit statements, companywide across all disciplines, and will become your organization's brand messaging "template."  A template that defines who you are and one that articulates the company's key messaging in a matter of minutes.  Key messaging that will become instantly identifiable from an easily understood and engaging  demo, comprised of content that works whether employed during a friendly sales call or throughout a make or break presentation.
The across the board/from the bottom up/trickledown effect – however your organization operates − of consistent brand messaging means sales and marketing will be influenced to keep their focus consistent with who you are and what you offer, thus strengthening the brand as a whole and influencing more prospects to purchase.  And when your sales and marketing message is clear and consistent your prospects can more readily grasp your value and "get" your message quickly without any confusion.  All of which leads to a clear-cut sales process that leads to clear-cut sales results.
For more on how we can provide a high-impact demo that gives voice to the consistency needs of your brand contact us at 502.581.1300 or [email protected]
Sources:
https://www.rightsourcemarketing.com/, https://writtenbysumer.com/blog.