Presenting Reason No. 2: Demo Videos Increase Efficiency − a brief examination of efficiency enhancement by way of video − in our "Top 10 Reasons to Use a Demo" countdown.
The very premise of a demo is that it's a quick visual for your potential customers to see the key features and benefits of your solution.  Efficient by nature at 2-3 minutes, and by purpose in general, an autodemo can be the ultimate multitasking tool. Its reach is limitless and it works on all platforms.  With such a powerful workhorse, let it do double duty for your brand by integrating it into a variety of your marketing and sales vehicles.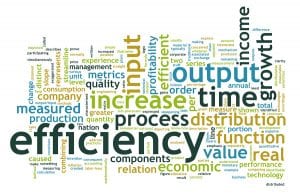 Some of the scenarios in which we recommend letting your autodemo shoulder the heavy lifting include:
1) Product Launches – A flawlessly produced autodemo guarantees a flawless presentation every single time when you let your video literally do the talking.
2) Trade Shows – No more giving the same demonstration 50 times a day at industry shows and events because your autodemo is front and center.
3) Online – An audio-visual enhancement for a multitude of online needs, an engaging demo video will have an immediate impact on visitor behavior and accelerate your sales funnel's velocity.
4) Social media –  When a video link is attached or previewed in your posts and tweets, audience engagement and interaction instantly increase.
 Integrating a video into all of the above and additional business communication channels can help your business achieve your Marketing and Sales goals in 2014!
Source: