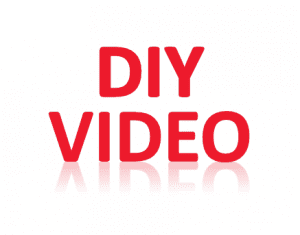 Demo videos or "automated demos" are the most effective way to increase awareness and generate leads, but they aren't cheap at $5,000 to $10,000. To create a successful video, it requires planning and preparation. Even still, it can be a time-consuming and frustrating process, so we've outlined some suggestions to make it a little easier.
Objectivity – Throughout the entire video development process, you'll need objectivity. It's difficult to be objective about your own product and your own video, so find someone who will give you informed constructive criticism. Look for someone in your company or industry who can identify with the problem your solution solves and ask for their honest input. Will the key messages resonate with the audience? Does the video grab and hold their attention? Is the video too long? Criticism can be hard to take, but it's important to the objective of the video.
Key Messages – This should be fairly easy. Make sure you have your messaging in order before starting your video. We suggest taking time to battle-test the key messages to make sure they're really clear and concise. These messages are important and should resonate not only through the video, but also with your entire sales team and sales channel — so get them right the first time.
Scripting – There are a lot of different writing styles, but you need to find someone who's good with the "spoken word." Technical writing will be boring and being overly salesy will come across as insincere, so you need to strike the right balance. Read the script out loud to evaluate the flow and general tone. I promise you'll find mistakes when you do this. Also, be sure to throw in an occasional contraction or a touch of slang to make it sound conversational.
Visual Outline – It's always a good idea to outline or storyboard your content so you have compelling visuals to go along what you want to say in your script. If it's a high-level explainer or promo video, you can use stock artwork, but it will be more unique and improve brand awareness if you have an experienced designer or art director. The more visuals you animate, the more engaging the video will be.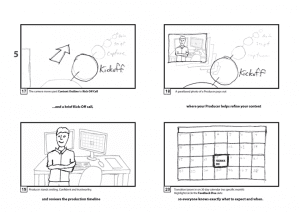 If you want to create a product demo video, the visuals will be based on your solution's screen functionality. Here again, be sure to outline the flow so the visuals connect to the script. Avoid a lot of rework later by making sure your screens are demo-ready and don't show any confidential or erroneous information.
Development – The best tool on the market for developing demo videos is Adobe After Effects. If you plan to build this video yourself, you'll need the skills to trim and import screens, animate cursor movements with precision and lay in the voiceover and music tracks. If you're leaning on an internal resource for the project, you must find someone who has the talent to knock it out. Demo projects are notoriously slow and painful if you don't have motivated people with the right skill sets on board. Be agile in your development and break up the project into smaller bite-sized projects that are achievable.
Professional Voice Talent – Poor audio quality is a big viewer turn-off. It lets the viewer know you did it on the cheap and even worse, it detracts from the key messages and overall objective of the video. There are hundreds of good voice talent professionals you can find on the web without spending a fortune. Find one who's done demos and can add some value to the process. If they are good, they'll understand that they aren't just reading words on the page. They should speak like they are sharing personal insights with a good friend or family member.
Socialize it – The reason to create a video is to generate buzz and excitement, so don't forget to plan for what you're going to do with it when it's completed. We created a short video called How to Socialize your Demo Video. Take a look and then get busy promoting it!
PS – We'd welcome your feedback or additional suggestions in the comments. Thanks and best of luck.