Autodemo Throwback Thursday Heads Back to 2002
Autodemo Throwback Thursday takes us back to 2002. 2002 represented the start of American consumers pushing digital. Today, we'll be examining Autodemo's sightseer demo for Amazon. First of all, the simple opening visual of the Amazon front page is stunning for the nostalgic marketer. Next, the video walks us through the double directory listing on the front page. Most of the material is secondhand to the modern Internet connected consumer. After a demonstration of general searches, specific context and the promotion of one-click ordering.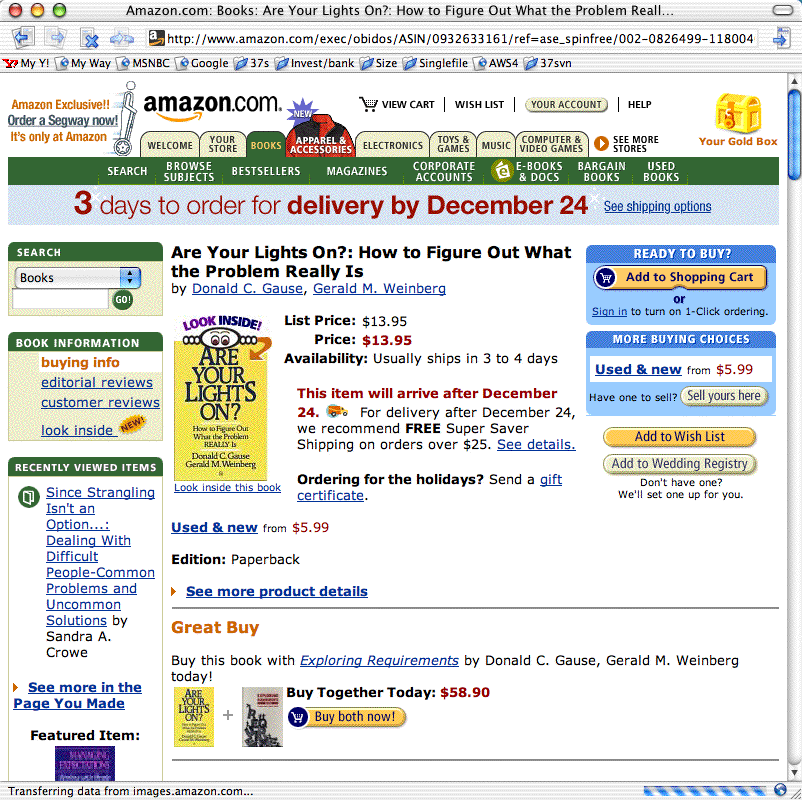 From there, the overview shifts to a basic e-commerce cart loading and purchase completion. Attention was also paid to customizing Amazon for the signed-in consumer. The Wish List feature is promoted near the end of the demo. The explanation is that consumers who stayed logged in get more perks than guests just browsing the site. More perks for long time consumers. Amazon was truly ahead of their time.
It's hard to imagine a time when Amazon needed to be explained to consumers.
What Else Was Happening in 2002?
Autodemo Throwback Thursday wants to paint a picture of a changed world. Where was your business 14 years ago? What was important in 2002? Chicago, Star Wars: Episode II – Attack of the Clones and Lord of the Rings: The Two Towers were entertaining us at the cinema. The No Child Left Behind Act was signed into law. Super Bowl 36 saw The New England Patriots begin their football dynasty by defeating The St. Louis Rams. Almost all consumers were picking their tech preferences more in retail stores. Especially relevant was that the grand exodus to digital storefronts was beginning.
2002 saw the creation of the virtual keyboard, the Roomba and birth control patch. Furthermore, what about the tech that people carried in their pockets? That honor belongs to the Nokia 6100. Just clicking on that link brings back memories of pocket dialing. In terms of computing, desktops ruled. Consumers favored HP Pavilions running Windows XP. Where will we go next? Autodemo will keep throwing it back every other Thursday for you.