Over a year ago, YouTube made a big splash by announcing that they would support videos at 60 frames per second (60fps). The marketing world was ecstatic, all the while no single entity rushed out to embrace the new changes. Some companies didn't understand the change in resolution or how it applied to them. Autodemo covered the topic in a highly visited blog post last summer, but we still aren't sure that all prospectives get the bigger picture. Now is the time to change that.
View our July 2015 High Frame Rate Videos post.
The old days saw online videos sitting at a comfortable 30fps. They moved a little smoother than traditional film/video (24fps), but the differences were minimal. The recent changes to 60fps video on platforms such as YouTube, Twitch and beyond dictates greater fluidity. Whether it's a live feed or a well-polished marketing video, businesses want a way to present their best face without any jarring breaks. 60fps is the closest to reality, and that adds production sheen.
60fps on top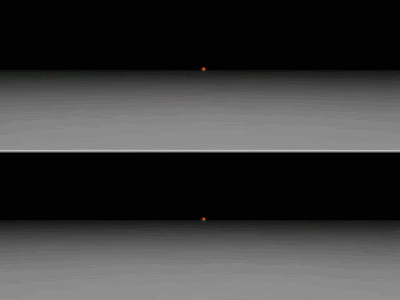 30fps on bottom
Rendering and uploading 60fps video does require greater storage space and render time, but intimacy improves with a visual ambience that invites a co-worker, influencer or prospective into the room with your message. 60fps is revolutionary because it's the first video frame rate where viewers can sufficiently tell changes in playback. While going higher than 60fps has been shown to only work well for slow-motion, we believe 60fps hits that sweet spot that pleases viewers in the most efficient and widely-adopted way.
CRT and LCD monitors refresh at 60hz. That means their on-screen display refreshes 60 times per second. When a viewer clicks on your marketing video in 60fps, they are watching your best presentation at the peak of visual perfection. The purpose of video is to reflect reality, as we know it. The purpose of marketing is to reflect the best face of your product. 60fps video brings those worlds together.