What does a new video production website mean for a video marketing company? Autodemo enjoys working with the changing visual nature of business. That's why we thought it was time to put forth a brand new website to capitalize on our growing success. Capitalizing on the 16×9 format, the new website is as wide as our videos. Learn more about us by clicking here and/or reading below.
Why redesign the Autodemo site?
Responsive design for mobile video is meeting consumer demands. More than 58% of adult consumers own a smartphone and 60% of all web traffic originates from mobile devices. The latest research from Google tells us that responsive sites will perform better in search rankings because they use single URLs vs. separate URLs for mobile versions. Mobile searches have already overtaken desktop searches and smartphones now have separate search algorithms. This means that Autodemo now uses one website to adapt to different devices and needs.
Simple design and functionality is the key to a modern redesign. As Autodemo knows, your videos have to play in any environment and on any platform. Test out our latest changes by viewing the sample videos on our front page. Consumers can watch them on a tablet, a laptop, a desktop or a smartphone. Consistency holds up and not a bit of resolution is lost between device switching. Visitors may notice that the videos now play outside of their content area. That is to ensure HD quality for all potential clients that visit.
Examine how the site redesign makes our Intuit Video pop off the page by clicking here.

Meeting What Our Clients Need
The site's new overlay frame has a two-fold purpose. By having extra space to include text with our video demos and Solutions reel, Autodemo is capitalizing on SEO efforts. In addition, the Get Started button in the bottom right corner offers an accessible CTA. That call-to-action combined with the SEO efforts will increase pages being indexed by Google. The more pages that Google can find based on needed keywords, the more your search time will shorten. After all, why dig through a website when search results can pin down a needed page in a hurry?
Clients come to Autodemo because they need to engage with their customer base. Every business has a brand message, but they don't always know how to inform consumers. Autodemo's new video production website also sports a new interactive portfolio page. This page can be filtered by needed solution and respective industry. Our streamlined development process shines through every new element of the Autodemo video production website.

See Business Success Demonstrated and Explained
The following industries have successfully been aided by Autodemo's video work:
While these industries are Autodemo specialties, our services are here for all enterprises. You may also visit Autodemo's portfolio page to find further examples of our work. At Autodemo, we focus on big picture solutions for the problems facing business. As you can see in the embedded Accellion demo video, modern problems require modern solutions. The best way to show Accellion's Google Glass app was to take potential clients through a walkthrough of its use. While this demo video doesn't answer every potential question, it gives a sense of what can be expected from the application in a real world scenario. The music and related aesthetic choices keep the focus going forward, as potential buyers are drawn to the action onscreen. Learn more about our demos and explainers.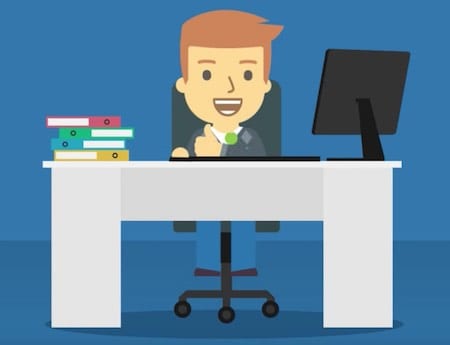 Video Solutions: Autodemo's Unique Offerings
Video Solutions are the focus at Autodemo. From the front page, browse carefully selected video selections of our past Demo and Explainer Video successes. Below the highlighted video selections, you'll find new simplified pages dedicated to our Explainer and Demo Videos. Time is valuable to business and Autodemo has made it easier to gain information.
Learn how Autodemo helps your business to begin its video marketing journey. Near the bottom of our home page is a handy six part flow chart of our video production process. From there, the slider takes you through capturing the idea, scripting, storyboarding, beta, final product and delivery. While it's a sample of what we can do, think of it as an elevator pitch to help sell executives in your organization.
Don't forget about the exciting Autodemo blog!
If you're looking for a deeper knowledge base, visit the Autodemo blog. Check out our insights on the latest infographics and market studies. So, whether it's email marketing, social media, ROI issues or covering new creative frontiers…Autodemo is there! Autodemo is even shaking up our usual focus in the blog arena. Therefore, certain weekdays will specifically target marketing interests. What does that entail? Keep reading daily to find out!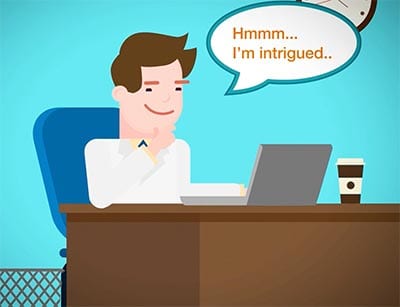 After you've browsed the new face of Autodemo, please share it with fellow marketing influencers. Video marketing thrives by making the most of the industry community. We're here to help improve the sales funnel for all clients. If you have any further questions, feel free to contact Autodemo by any of the methods on the bottom of the screen. There is also a new Contact Us button on our handy pulldown menu. We're available to chat, connect on social media or call us at Autodemo HQ. Enjoy the site!