From niche specifics to broad appeal, your explainer video audience is an important consideration. CGI approached us in need of an explainer video with global reach to showcase their payment solution, and we used a few key touches to give them the look and feel they were after.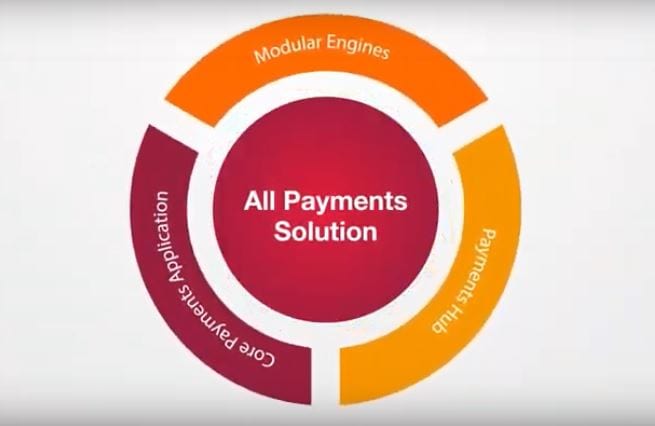 The Right Details
The right details can do a lot of the heavy lifting when it comes to setting the tone and style of your demo or explainer video. CGI wanted to convey the insight, experience, and value of their All Payments solution. In addition, it was important to share their offering in the context of how the payments industry is rapidly changing, with an increasing need for speed, convenience, security, and global reach.
All Payments provides a competitive advantage and personalized experience for payments infrastructure and data management. To tell the story of their product, we started with stock video to provide both a business context and relatability. At 0:30, large, futuristic-looking screen overlays served to highlight a forward-thinking approach and vast reach. Finally, we paired these visuals with an accented voiceover to provide an air of global sophistication.
Modern Design for a Modern Solution
At 0:55, we introduced the All Payments solution wheel. This design element was used during discussion of All Payments as a flexible, modular, modern solution for financial institutions. We wanted to mirror those features with modern design choices that called to mind flexibility and ease of movement. Other details, like interconnected branded payment icons, for instance, provided a modern design touch to help convey scale.
Founded in 1976, CGI is a leading end-to-end IT and business consulting services company with a track record of service excellence, innovative services and solutions, and sustainable profitable growth. CGI All Payments is designed to aid financial institutions around the world in managing the rise payment volumes, increases in customer expectations, and more stringent regulations.
Autodemo offers strategic, creative explainer and demo videos for clients across industries. Interested in a solution built strategically to engage your demo or explainer video audience? Get in touch.