In times of economic uncertainty, some B2B sellers instinctively freeze their marketing budget as a way to cut costs. What these companies ultimately learn is that just stopping your marketing efforts is the best way to make sure you have no revenue coming in the door when the economy recovers.
Fortunately, most of our clients here at Autodemo understand this reality. During the height of the pandemic, our own business in demo videos and explainer video production nearly doubled. A lot of factors contributed to that success.
Of course, we like to believe we're really good at what we do, and our clients turned to us as a trusted partner in challenging times. More broadly, the pandemic accelerated an ongoing shift to digital-first marketing, particularly in B2B. And video continues to prove itself as the most cost-effective platform for promoting your business, whatever your audience or market.
That last point is critical. During an economic downturn, you may have to trim all your expense categories, including marketing – that certainly was the case during the pandemic, and may also end up being the case if the U.S. economy enters another recession within the next 6-9 months, which many experts are predicting. So it's essential that you plan for growth even as your competitors stand still. That means targeting the right audiences with the right messaging, in the digital channels that produce the best return on investment (ROI).
And explainer and demo videos are the perfect choice for meeting all these goals.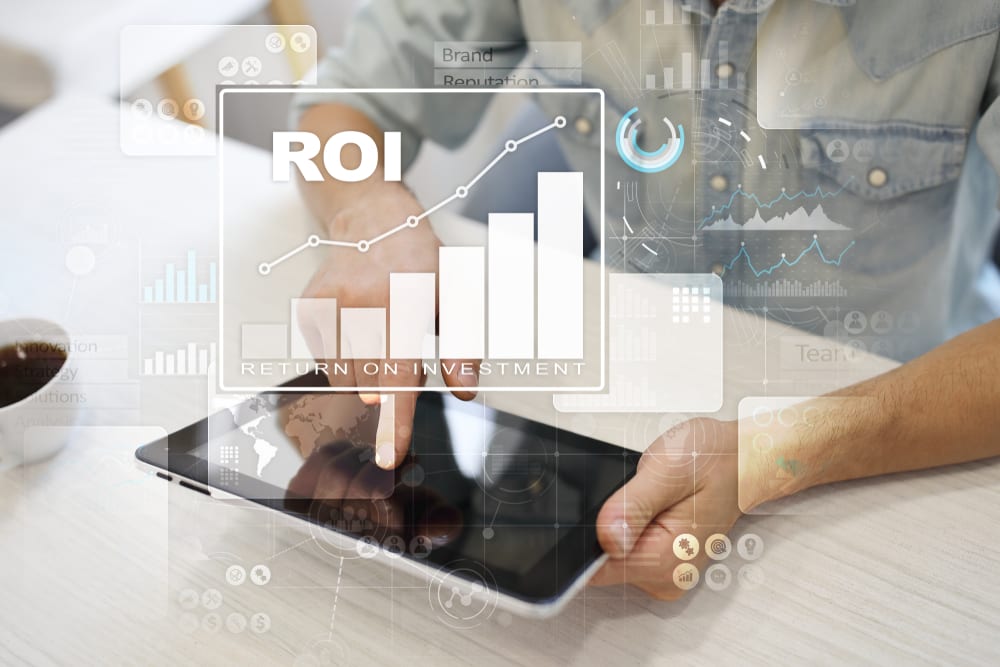 Four key strategies for success in a challenging economy
You can find a ton of advice about how to manage your B2B marketing and sales budgets in challenging economic times (I particularly like this one from a marketing technology advisor that advises to not dramatically cut your budget). Most of these think pieces address the upheaval caused by the pandemic, but by and large their insights are applicable to any down market.
This advice can be boiled down to four key points:
Focus on closing accounts that you've already determined are ready to buy. Don't leave any revenue on the table, particularly if you know there's an approved budget for the purchase. Now is the time to offer special incentives to qualified new prospects and your existing customers to get those deals on the books, before a mid-year forecast at the prospect account changes your odds for success.
Build and reinforce brand awareness to a large audience. In a down economy, new projects are unlikely to be greenlit, so there's limited value in trying to nurture new contacts down the purchase decision path. Better to use your marketing dollars to engage a broad audience at the top of the funnel, then renew the push toward a sales call when the economy picks up a bit.
Reach your desired audience across multiple channels. B2B buyers get their information from a wide range of sources, and you need to have your message front-and-center in all of them. Your customers are driving the conversation, and you need to join in on their terms.
Measure, measure, measure. To prove you're getting a positive return on your marketing dollars, you need to measure every interaction with potential customers and carefully map those actions to eventual sales. This ability to attribute revenue to specific marketing campaigns is a huge factor in the growth of digital B2B marketing.
How explainer and demo videos are the perfect fit for B2B strategies
Explainer and demo videos fit perfectly into all four key strategies for maintaining a healthy revenue pipeline during an economic downturn.
Demo videos help close the deal
Demos videos focus on the "wow" factors that set your product or service apart from the competition. So they are ideal for convincing buyers who are already committed to a purchase that you are the right choice. Demos are great at improving conversion rates on late-funnel marketing campaigns (lift is often reported at 80 percent or more), and they also are great for initial sales email outreach, existing customer upsells, and even on-site presentations. And a collection of 15- or 30-second demo videos can be a great follow-up to a sales call.
Explainers are perfect for building B2B brand awareness
At the top of the marketing funnel, explainer videos can cost-effectively scale to engage and educate large audiences about the core value your product or service provides. And in B2B, where big-ticket purchases lead to research. These explainers establish your value is the best way to build your brand. Explainers often use animations and motion graphics to make a lasting impression on viewers who aren't ready to commit to reading a whitepaper or spec sheet, at least not until they get an approved budget. And since digital marketing campaigns targetat the account and individual level, you can ensure all stakeholders who will influence an eventual purchase will know your name when the economy picks up.
Video can fit into any digital channel
Email, video pre-roll, smart devices, social media, programmatic display advertising – demo and explainer videos are the ideal media to reach customers in any digital channel. We can edit a full 90-second demo into 15- or 30-second clips that are perfect for a programmatic display campaign that blankets an account you know is close to a purchase decision. And explainers are a perfect fit for social media channels where prospects look for feedback on high-level business issues.
You want metrics? Video has metrics
I just posted about some of the most useful metrics for B2B marketers when it comes to measuring audience engagement. Some of these include:
Total Views / Watch Time: At the high funnel, this tells you how effective explainers are at building and reinforcing your brand value.
Average View Duration / Completion Rate: For demos, this can indicate that a prospect is down to a final candidates list and has the budget to make a purchase now.
Rewatches: If a prospect is re-watching all or sections of your videos, they are likely ready for a sales call, and you know exactly what to focus on in the conversation.
By mapping these metrics to closed deals, you can prove the ROI on your investment in explainers and demo videos. And when times are tight, proving ROI on your marketing investments is the best way to ensure that you'll keep revenue coming in the door.
Explainers and demo videos are a marketer's best friend, in good times and bad
In this post I've looked at some of the ways that explainer and demo videos can help businesses keep their revenue pipeline healthy during an economic downturn. Not surprisingly, these are the same reasons that video is always a great B2B marketing tool – it makes an immediate, memorable impact on potential customers, regardless if they plan on making a purchase next month or next year.