Concur is the executive answer to managing business travel. The company's user friendly booking system can be used on any desktop or mobile device. Due to the service's extensive network, companies can approve or disapprove plans and discounts for employee travel. Once approved, the trip details can be exported to any Itinerary. As a result, how did Autodemo showcase what Concur can do for your organization in a mere 1 minute and 13 seconds?
Concur makes business travel easier for everyone.

About This Demo Video
Concur manages business travel. First, starting with the user friendly booking tool, the video showcases a consumer first mentality. Consequently, booking capabilities for air, hotel, car and other related needs are now at your fingertips. Direct access on desktop or mobile means that a consumer isn't beholden to their work computer to make those last minute changes. At every point where a question can occur with Concur, the video subtly uses animation to visibly direct a consumer.
Due to swift animation and graceful transitions, the video illustrates how fast a consumer can move through the Concur system. Most noteworthy is that the video is brief. But, a hidden ability lurks in the video. Watch the animation, while playing the video on mute. Sure, the narrator expertly directs users through the wonderful world of Concur. However, the animation and video flow double down on the ease of this system. Therefore, such a two-front approach can aid consumers viewing this video on social media or mobile devices where sound isn't always available.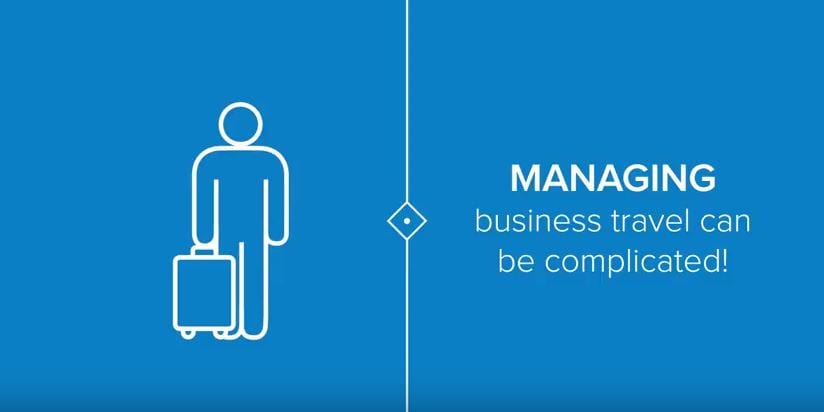 Discovering The Better Path to Travel
Booking a trip with Concur takes the headache out of detailed business travel. Flexibility in business travel is not an unattainable luxury. Does Accounting want to make sure that everyone travels in coach? Concur does it. Maybe HR suggests for legal reasons that all flights occur during daylight hours? This is no problem for Concur. Given the need to meet a budget, Concur actively looks for deals/savings to aid your travels. In addition, In-flight services are available for individual purchase at the Itinerary screen. This lovely service provides business travel solutions almost instantaneously.
Fast and easy is the business focus for travel booking. In less than 90 seconds, Autodemo is able to show any consumer the ease of Concur. Engagement is guaranteed for potential travelers. All consumers' immediate needs are present on their Concur business travel page. Concur's end user oriented design places all options and perks in perfect sequence. In conclusion, Concur is brief but powerful. Between the guiding hand of the video's animation and the design work, an intern could book your CEO's next trip with the amazing Concur.
About Concur
Concur is the world's leading provider of integrated travel and expense management services and solutions. On the web, on a smartphone or on a tablet, our cloud-based solutions deliver an effortless experience for employees and total transparency into spending, helping organizations of all sizes, industries and locations run better.
About Autodemo
Autodemo is the explainer and demo video leader. Our team of scriptwriters, designers and producers custom-build videos that increase awareness, leads and sales. Since 1998, Autodemo videos have helped hundreds of technology, healthcare and financial companies prove the power of their solutions. Clients include Red Hat Software, eBay, Optum, Expedia, CSC, and Marketo. Autodemo's HQ is in a repurposed church in Louisville, Kentucky. Learn more and see samples at https://autodemo.com/video-samples/
Contact Autodemo today at [email protected] or 502-581-1300.