Echo 360 Active Learning Platform works like a Fitbit for your classroom. This platform is designed to answer a common dilemma among educators. Echo 360 will discover if your student engage with the curriculum. Due to modern advancements in technology, this platform allows instructors/educators to upload their presentations. Consequently, students can view class lectures and discover a personalized way to interact with the material.
Echo 360 improves student engagement in the classroom.
About This Demo Video
Echo 360 wants to improve academic outcomes. The soft pastel colors and upbeat music focuses viewer attention into a Fitbit style visual read. Smooth linear lines followed by software screen shots directs attention. Gentle music plays under the careful narration, as to not distract a potential client. While the video continues, the client notices slight changes. The narrative flow is broken up with animation similar to what a student would discover while using Echo 360. These pauses are offered as lesson related materials presented in the instructional walkthrough.
Furthermore, the chance to break the traditional flow of a video demonstration creates something special. It allows a potential client/educator/student to see how Echo applies to their lives. In addition, the necessary analytics arrive in the video as they would when in use. Especially relevant is the ability to track student confusion or understanding. This level of control over their curriculum is extraordinary. Student behavioral data is  examined in a way that targets the right student at the right time. As a result, customization is the key element of the platform and it's what drives this video.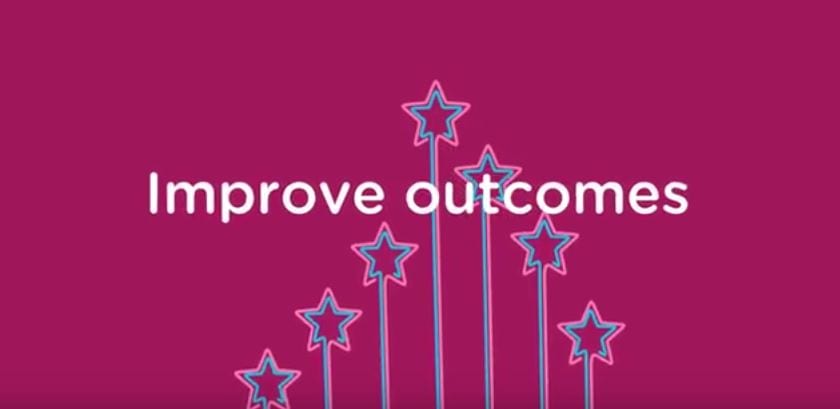 Engaging Academics
First of all, the Echo 360 demo video is a success because it demonstrates the immediate product need. Echo 360 allows students to view presentations and interact on the cutting edge of tech. Most noteworthy is that professors are able to directly ask questions in the flow of a presentation. Also, toolbars allow for direct notation and student involvement. If a student is confused or has questions, the software allows materials to be flagged for instructor attention.
In conclusion, Echo 360 keeps students focused and on track by providing real-time insight. By adapting the idea of business analytics to the art of education, a new frontier has opened. Students of all backgrounds and locations can keep together in a 24/7 classroom. Educators gain flexibility, while not sacrificing control over the material. As a result, all partners in the classroom find satisfaction with Echo.
About Echo 360
At Echo360, we're on a mission to transform teaching and learning through active learning technology.
Our team, comprised of current and former university administrators, instructors, and technology professionals, is driven by a strong passion for education. Our aim is to help institutions leverage technology. Thus, making it easier for their instructors to teach and their students to learn inside and outside of the classroom.
Drawing on a proven track record and history as a technology innovator, Echo360 has emerged as the global leader in active learning technology.
About Autodemo
Autodemo is the explainer and demo video leader. Our team of scriptwriters, designers and producers custom-build videos that increase awareness, leads and sales. Since 1998, Autodemo videos have helped hundreds of technology, healthcare and financial companies prove the power of their solutions. Clients include Red Hat Software, eBay, Optum, Expedia, CSC, and Marketo. Learn more and see samples at www.autodemo.com.
Contact Autodemo today at [email protected] or 502-581-1300.