A demo video is one of your biggest opportunities to engage prospects by presenting a use-case for your product or service. Are you building enthusiasm with your software demo video or are you turning viewers away?
When it's time to kick off the video creation process, we sometimes find our clients can get bogged down by the idea that a demo should function as a "how-to" video. But this isn't enough. More than showing off how your product works, your demo should make a compelling case for why your target consumer needs it.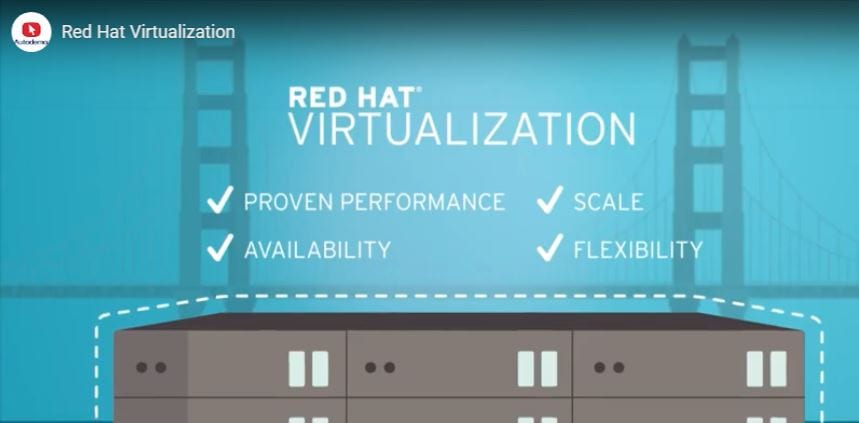 Seeing Is Believing
Building trust in your product takes time, and a demo video can be instrumental in helping prospects establish a relationship not only with your specific solution, but your entire brand as well.
A demo video gets results when it's built around proof and persuasion. This means designing a compelling intro that quickly and clearly identifies the pain points and problems of your target market. Next, walk viewers through the function of your product while highlighting benefits and tying them back to those early objectives. This direct problem-solution format effectively communicates both the how and the why of your offering.
Showing your product in action draws in prospects and keeps them better connected than just stating key benefits on their own. It helps viewers envision how your offering can serve their needs and solve their problems in a way that feels tangible. Most importantly, it helps build trust.
Red Hat Virtualization: An Integrated Solution to an Industry Challenge
In our demo video for Red Hat Virtualization, we made a persuasive case for their modern data center management solution. Within seconds of the video's start, we provided a high-level overview of the product's most compelling features. These include seamless integration and interoperability, higher density and performance, and improved economics. Then we distilled important aspects of the Red Hat solution, such as exactly who the product serves, what it delivers, what makes it credible, and which features drive its competitive, accessible performance. Finally, we drilled down into the mechanics of the platform to show how streamlined, easy-to-use, and flexible it is.
The Industry's Software Demo Video Leader
How are you using your 2-5 minutes? If your demo video turns off prospects, you likely won't be seeing them for awhile. This is your opportunity to foster a connection with consumers and build a meaningful, persuasive case for your solution. Don't leave your demo development up to chance. Work with an industry leader in demo video creation to get the most value out of your marketing tools and prove why your product is exactly what your prospects need.
Ready to talk projects? We can't wait to hear from you.