We love the challenge of creating successful video solutions tailored to specific situations or uses. When Fujifilm asked us for a voiceless video solution to highlight their suite of printers, we got to work using captions and music to showcase the versatility and quality of their photo-printing solutions.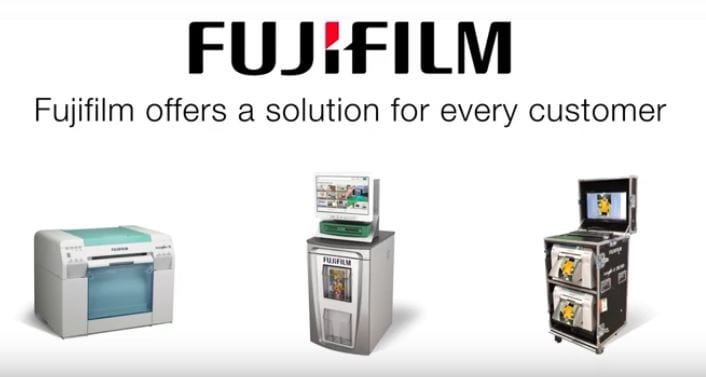 A Readable Video Solution
Fujifilm's video was designed to play on a kiosk, where a voiceover script wouldn't work. Instead, the product features needed to be easily identifiable and clearly explained through a combination of animated visual and on-screen text.
In this solution, it was important to keep the text large, concise, and easy to read. We used visual cues, like bulleted lists, to communicate the most important features of each product in Fujifilm's suite.
Maximizing Attention
To capture the attention of people passing by and to keep viewers engaged for the two minutes it takes to watch, we relied on graphic transitions with pop. We also utilized interesting environmental music and synced sound effects to drive the viewing experience. As a result, this kept the video feeling cohesive, even without a voiceover to guide prospects through the offering.
Fujifilm is creating value from innovation and using its technological expertise to invent new products and services for diverse businesses. Learn more about how Fujifilm's solutions allow photographers and retailers to expand their business into new markets with convenience and ease. Fujifilm's printing suite includes the Frontier-S DX100, the Fujifilm Micro MiniLab, and the GetPix Print Station.
Autodemo offers strategic, creative explainer and demo videos for clients across every industry. Interested in crafting your own explainer or demo for a trade show, kiosk display, or another video solution? Get in touch.