When you have a complex topic to share with your audience, a video can be the best way to communicate. Trend Micro needed an effective B2B explainer video to do the heavy lifting in sharing a large volume of information. In addition, the video needed to break down current industry regulations and explain the functionality of their security platform. Here's what we focused on to help them tell the story of their offering.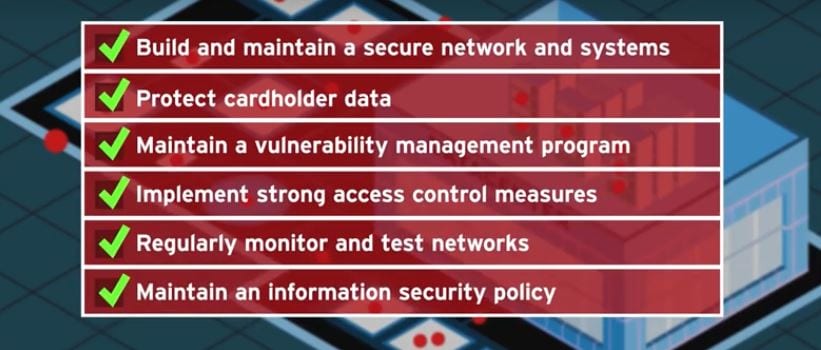 Context Is Everything
Having a beat on your audience is key when it comes to creating a demo or explainer video solution with the most impact. For this project, we knew we had to offer Trend Micro's B2B audience a little bit of industry context before introducing their Deep Security platform. We started by providing an easily digestible regulatory overview of the payment card industry. To keep it interesting, we included colorful 2D and 3D animations, as well as on-screen text where necessary.
A B2B Explainer Video Solution
After the first minute and 15 seconds, we transitioned away from the overview for a breakdown of the Deep Security solution. We opted for a voiceover that sounded a little on the younger side so this video would connect better with a tech-savvy audience. (We aimed for more of a techy rather than salesy appeal).
Trend Micro's platform is designed to help businesses tackle their regulatory and compliance challenges through data/application protection. As a result, businesses can rest easy that their customers' info is secure, their operations won't be interrupted, and they'll stay compliant. We showcased each of these attributes with clear, compelling animations and more detailed explanations throughout the explainer video. By the end of the video, we'd clarified the offering and the need for this specific solution.
To view Trend Micro's explainer in full 1080p 60fps, you may want to go fullscreen and check your YouTube settings. To learn more, check out our post on HD video.
Trend Micro is a global leader in enterprise data security and cyber security. They provide solutions for businesses, data centers, cloud environments, networks, and more. Take a look at how they're helping businesses optimize security, increase value, and reduce costs.
Autodemo offers strategic, creative explainer and demo videos for clients across industries. Interested in a solution built strategically to engage your B2B explainer video or demo video audience? Get in touch.