The best demo videos share the salient points of a solution's function and benefits while creating a compelling user experience. To get the best results, demo videos should be clear, focused, and engaging. Typically, we see demo videos work best as a sales tool when they fall between 2-3 minutes. When Active Oversight came to us in need of a short, effective demo video, we went to work creating an optimal product video at just over two minutes long.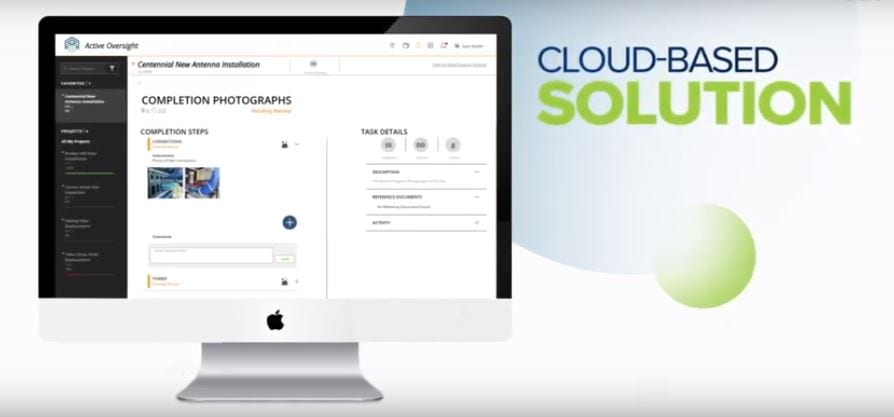 A Short, Effective Demo Video that Drives Results
When you're looking to drive results, an effective product demo video should do the following:
Focus on key differentiators
Highlight benefits over features or functionality
Drive the audience toward taking action
Right from the beginning, we wanted to showcase how Active Oversight's platform can make real life easier for the construction, utilities, and telecom professionals who will use it. We started with industry-relevant stock footage coupled with animation details that drove home the solution's practical benefits. As we zeroed in on the platform's functionality, we highlighted ease of use. For example, we walked users through Active Oversight's convenient project templates and easily accessible reference library.
To keep the demo focused, we used an enlarged mouse arrow and small but effective animation elements to draw the viewer's eye to relevant features on screen. In addition, a critical component of Active Oversight's solution is the ability to access the platform across devices. To speak to this, we were sure to show functionality both on a desktop and a mobile screen.
See for yourself how we pulled it all together in this short, effective demo video.
Active Oversight has spent over ten years managing tens of thousands of projects in construction, utilities and telecom.
Autodemo is an explainer and demo video leader with more than two decades of experience. Looking to create your next fresh explainer video? We'd love to hear about it. Interested in seeing more of our work? Take a look.