Explainer and demo videos do more than just illustrate a key product value point or exciting new feature. They are a powerful way to build your brand and make your company stand out from the competition. Explainer and demo videos should definitely be part of your ongoing B2B marketing and sales strategy. And to accomplish that, you need a video production team that works with you as a strategic partner.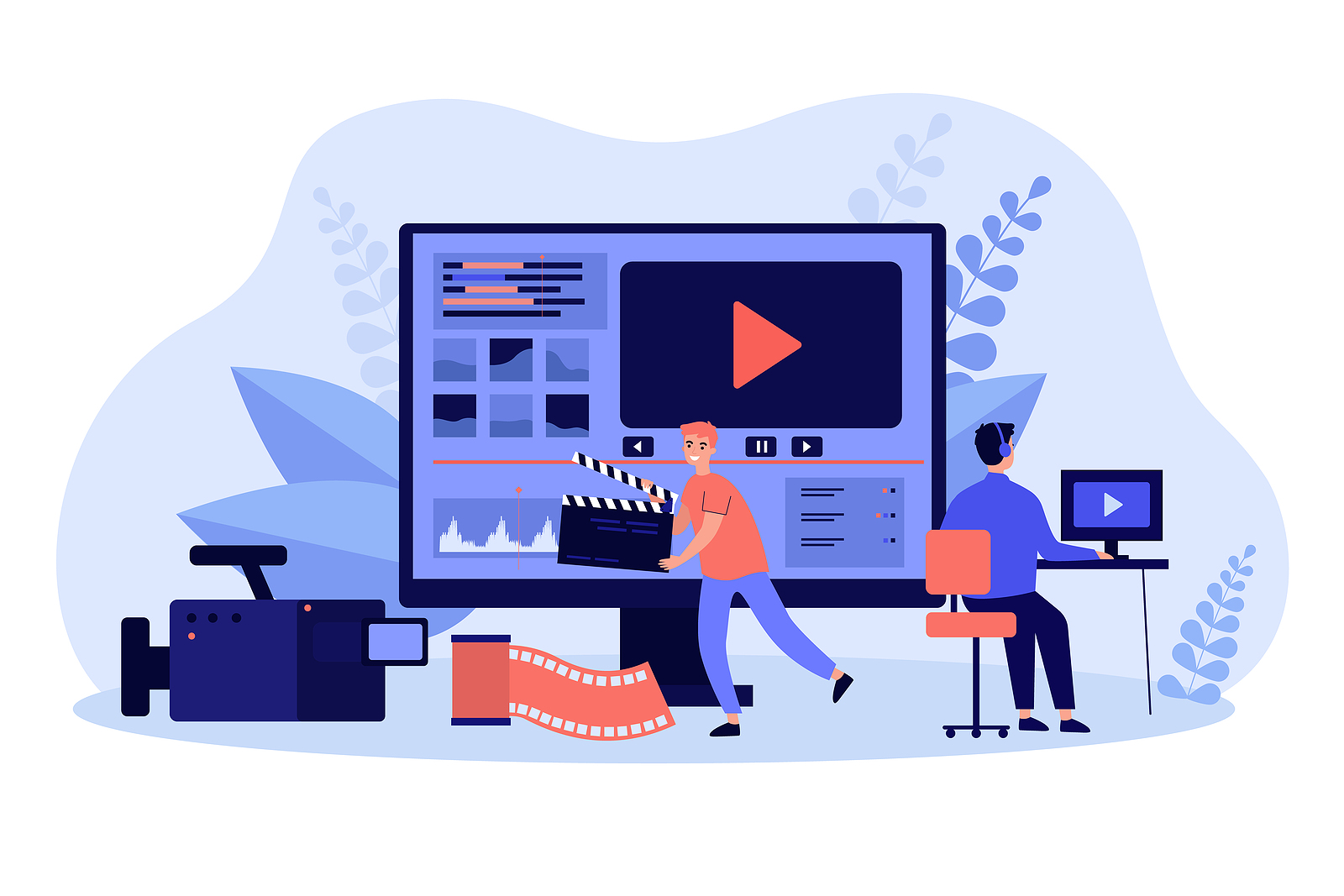 At Autodemo, we work with a wide variety of companies, from multinationals to startups. We can handle any scale of project, but we pride ourselves on building long-term, strategic partnerships with our clients. We understand the key, consistent messaging points you want to deliver to your prospects, and we can tailor our streamlined production process to fit into your ongoing video and content marketing workflows.
We're able to build these kinds of relationships because we approach every project, large or small, strategically. It's second nature to us. And as we build long-term relationships with our clients, we develop a deeper understanding of their goals and tactics. We become a seamless extension of your marketing and sales teams – enabling you to make explainer and demo videos an ongoing foundation of your revenue generation strategies.
Why explainer and demo videos need to be part of your ongoing marketing strategies
Videos lift the performance of any B2B marketing effort. Viewers retain 95 percent of information they see in a video, as opposed to just 10 percent when they read text. And video has found its way into every communication channel – 80 percent of marketers are now using video for non-paid advertising purposes, ranging from internal communication to lead generation.
Explainer and demos videos are among the top-converting assets in every B2B marketing and sales channel, from trade shows to virtual events to sales presentations. This detailed post at business2community breaks down six great examples of landing pages, and again, explainers and demos are a key factor in grabbing prospects' attention and moving them toward becoming customers.
Explainers are great for high-funnel purchase researchers who want to learn more about how your product or service solves their problems and why they should get to know you better. They are perfect for site home pages, email campaigns and targeted online advertising.
Demos focus on your products' "wow factors" and convince buyers that you are the right choice. They are effective on product landing pages and in association with down-funnel email campaigns.
That's a lot of video content, and all of it needs to work together to support your brand and revenue strategies. Building a strategic partnership with a video production specialist is the best way to ensure that your investment in explainers and demos results in videos that are focused, compelling, and pay off in ROI on your marketing dollars.
That's a lot of video content, and all of it needs to work together to support your brand and revenue strategies. Building a strategic partnership with a video production specialist is the best way to ensure that your investment in explainers and demos results in videos that are focused, compelling, and pay off in ROI on your marketing dollars.
How to select a strategic video production partner for explainers and demos
As you look for a video production specialist, be sure to consider these key attributes that will allow them to become your strategic partner. This is how we work here at Autodemo, and we believe any long-term partner should offer you the same value.
Focus & Experience
Explainer and demo videos are not where you invent or re-launch your brand – instead, they help you build your brand by illustrating your product or services' value and reinforcing your visual identity and key messaging. Each project doesn't need to have several creative treatments and concept pitches that you might expect while working with an all-purpose creative agency. In fact, investing that level of resources into each and every project can seriously limit your ability to employ explainers and demos across all the channels where they can be so valuable.
So you need to look for a strategic partner with a clear focus on what makes explainers and demos so effective.
At Autodemo, we've been making demo and explainer videos for two decades – it's in our name, and it's our entire focus. We stay on top of the latest technology, including high frame rate 60fps video for use in demos. Our streamlined production process is built on our years of experience and will enable you to confidently incorporate video into every phase of your B2B sales and marketing strategy. You'll know that your videos will be on message and on budget.
Branding
To help build your brand, your strategic video production partner first has to fully understand it. We begin every engagement, large or small, by carefully reviewing your brand standards and ensuring that our scripts and visual elements match the voice you've established for your company. If you don't have formal brand guidelines, we review other assets, like your website or print materials, to set standards for color palettes, fonts, and key message points.
As we develop strategic relationships, we can help establish a visual vocabulary for your explainer and demo videos – how to depict certain technical elements or people in animations, for example. But it all begins with a clear understanding of your existing brand.
Communication
At the start of every project, we complete a brief that clearly defines the goals for the explainer or demo video we are creating. This lays the foundation for clear communication with your project lead and on-time delivery of your video. Communication with customers is minimal on most projects, with only a couple standard reviews before final approval.
If an issue does arise, we take the time to understand the underlying issues, and adjust our process to ensure it's resolved moving forward.
Flexibility
Our production process is proven, but every company is different, and we can adapt to meet your needs. Does your explainer or demo need additional review by legal or your branding team? We'll build those into the project plan. (I'll note here that we've become so closely integrated with some of our strategic partners that they've dropped brand review from their standard process. Partnerships grow and develop over time.)
We're also adept at working in the communication platforms that are the best fit for your team. Zoom, Meet, Hangouts, Teams – we have our preferences, but will adapt to fit into your workflow. And we work with companies around the globe, so accommodating the scheduling needs of remote or dispersed teams is second nature to us.
Predictability
With our process finely turned to your needs, we deliver explainer and demo videos on time and on budget. You can integrate video into your B2B marketing campaigns and sales efforts with absolute certainty that the assets you need will be in place when you need them.
Scalability
Your demands for new marketing content change from quarter to quarter. And Autodemo can scale up to produce additional explainers and demos to support your new product release or other big marketing push.
We're also experts at developing multiple video deliverables, tailored for various delivery channels, from a single project. Need a 60-second site explainer, a 30-second video pre-roll and a 15-second social clip you hope will go viral? Since we understand your brand and goals, we can work together to plan and deliver all these assets on a streamlined schedule and at an attractive ROI. We can also adapt your infographics and other existing marketing collateral into on-brand infovideos that drive conversions.
Work with a strategic video production partner who quickly becomes part of your team
Working with a strategic explainer and demo video production partner helps you take full advantage of videos in your marketing campaign. When your video producer truly understands your business, brand, goals and culture, you can implement explainer and demo videos across all your B2B marketing channels with confidence that they will be on-time and on-message.