Demo videos are the most successful when they show how well a product or service eases a specific pain point. Just as significantly, prospects want to see how accessible a solution is for users. As we created this demo for infrastructure solutions video for Red Hat, one of our primary goals was to showcase just how easy their Virtualization platform is to navigate.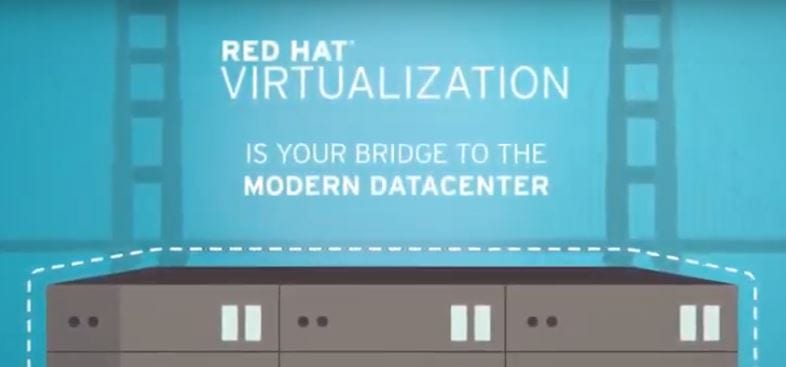 The Power of Optimization
Red Hat is the world's leader of open source solutions. With their Virtualization platform, they created a complete infrastructure solution for virtualized servers and technical workstations. We needed to pack a lot of valuable information into this demo video in under three minutes, and we did it by focusing on the platform's capability for optimization and, ultimately, better performance.
Built on the Red Hat enterprise Linux platform, Virtualization is a solution for getting more out of resource-intensive workloads. The demo video highlights the platform's agility, security, and ease of use—and then shows it in action.
An Intuitive Demo for Infrastructure Solutions
A friendly voiceover explains the solution's features, while a large mouse-click arrow does the work of guiding viewers through the platform's functionality. Prospects get a comprehensive, digestible explanation of how Virtualization looks, feels, and works. In creating a demo for infrastructure solutions, we wanted to be sure to really focus on the intuitive user interface, which provides the ability to see data centers, clusters, hosts, and individual machines with just a few clicks. Even at glance, companies operating virtual resources can see what's happening and where they need to focus their attention across their IT environment.
Red Hat's Virtualization offers a streamlined, modern IT-management solution for organizations, and we created a demo video to match.
Red Hat uses a community-powered approach to deliver high-performing open source technologies. They help organizations integrate, automate, secure, and manage complex environments with award-winning support, training, and consulting services.
Autodemo offers strategic, creative explainer and demo videos for clients across every industry. Interested in crafting your own demo for an infrastructure solution or another project? Get in touch.