Leading a video project within your organization is all about communication. Your team looks to you to identify goals, gather feedback, and manage expectations for numerous people, each of whom has their own definition of "success." And if you are working with a video production company as part of your extended team, crystal-clear communication is even more critical. An overlooked detail may result in delays or last-minute changes that increase costs and derail marketing and sales efforts.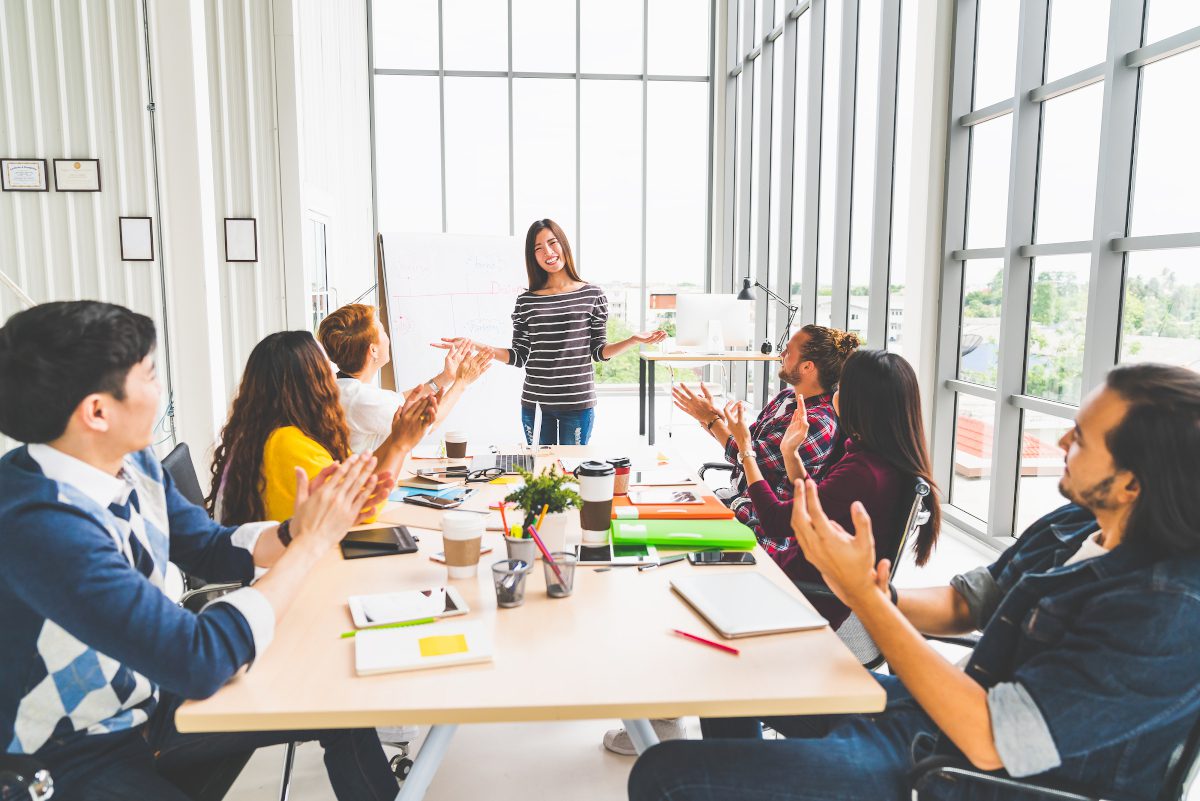 Here at Autodemo, we've been helping our clients manage video projects for more than two decades, and we've built the best practices we've learned into our streamlined production process. If you're working with a video production company as lead on a project, these tips will help you make sure your Explainer or Demo video is delivered on spec, on time, and on budget.
1: Speak with one voice
Perhaps the most important bit of advice for anyone acting as a project lead is that you want to be the single point of contact with your video production partner.
In our production process at Autodemo, we ask that the client's project lead sends all notes, feedback and status check-ins directly to our producer. The producer manages script-writing, storyboards, editing, fixes – every aspect of the video production process on our end.
Mostly importantly, the project lead gathers and clarifies the client's goals and input before it's sent to the producer. This ensures that nothing gets lost in translation, and that next steps on the project are perfectly clear.
2: Pick a communicator as your project lead
Video project leads can come from anywhere in your company, but they typically work in the marketing department. This is not a hard-and-fast rule, of course. But Explainer and Demo videos are key elements of any content marketing strategy, so it's a natural fit.
Content marketers have a working knowledge of your company's solution and value pitch. They also tend to have experience working with third-party content creators, and understand the ins and outs of such projects. And they are adept at gathering feedback from numerous sources and communicating it clearly.
Whatever their job title, choosing a project lead with these skills will be a great help to the team and for the success of the project.
3: Make sure your stakeholders have a real stake in the video project
Project leads gather and refine client goals. But they don't necessarily set those goals. As project lead, you want to include the right stakeholders within your company to provide the guidance and feedback that you communicate to your producer.
We usually find that stakeholder groups of 3 to 5 people work best. These groups should include:
The project lead (likely, you):

Again, this person usually comes from marketing and can add a lot of insights.

A subject matter expert:

Someone with a deep understanding of your solution and the value you want to communicate in the video. For Demos, we often call this person the "Demo driver" – a technical expert who guides screen capture sessions. For Explainers, it can be a sales or marketing manager or other person who can clearly express the "elevator pitch" you want to drive home. In either case, it's great if this person has real-world experience explaining the benefits of your solution to prospects.

The revenue owner:

You want the people who have the most to gain or lose from the project to be involved from the outset. So it's usually a good idea to include the manager who will ultimately report on the success of the video project.
Other stakeholders depend on the personality of your company. If you have a hands-on product executive or creative director, you'll probably want them to be involved early in the process.
3: Do a video project content brief
This is a simple but essential step in setting the goals and requirements for your project. Circulate a document to gather input from all stakeholders at the start of the video project. You'll want to include a structured outline of the project's goals and the points you want to stress in the video.
Some of this information may not be included in your company's standard creative brief, so you'll want to confirm with your producer that you have all the bases covered. Here at Autodemo, we've created a content brief template that we share with clients who want help identifying the specific details they want to gather.
Get buy-in on the content brief internally to make sure your goals are consistent and clear, and then pass it on to your video producer.
Caveat: Be sure get everybody involved now!
We really can't stress enough how critical it is for all your stakeholders to be involved at this stage. We rarely run into delays, but when we do it's often because a key stakeholder did not participate at kickoff and are now changing the direction of the project. Identify and outline all key messages and gather opinions, preferences, or wish-list items upfront. You can always whittle away less critical content later.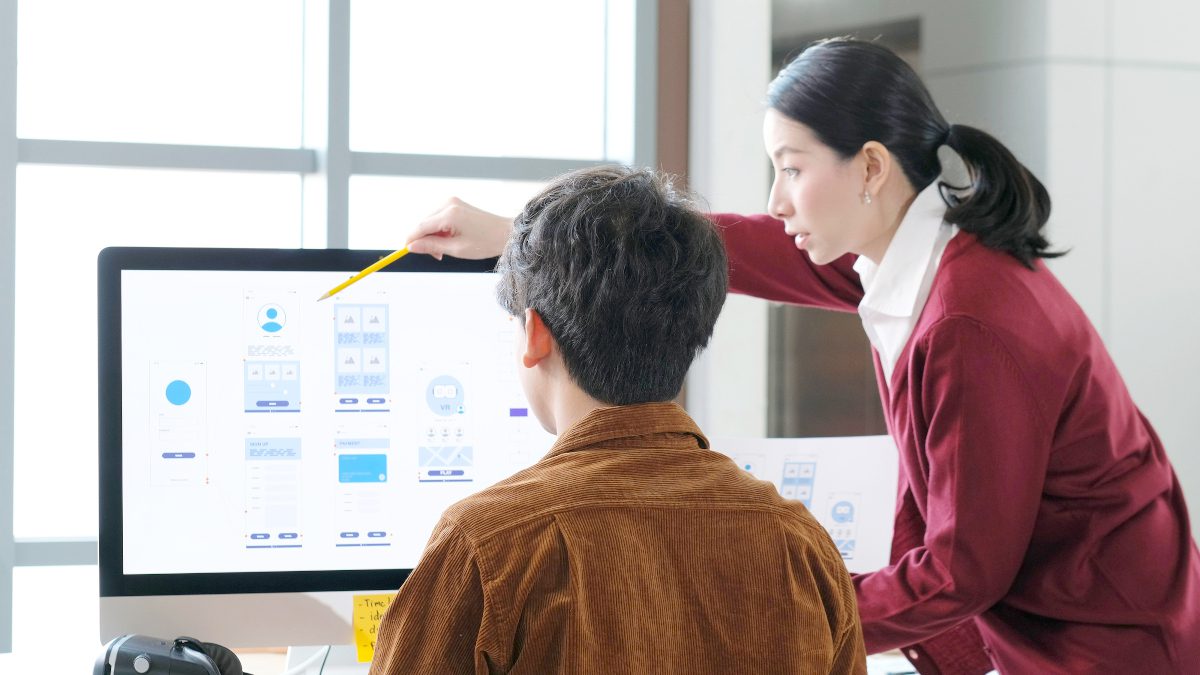 4: Have a kickoff meeting!
Whether we are doing our first or 100th video with a client, our producers always have a kickoff meeting where we ask, "What is different about this one?" It's the first, best chance to identify nice-to-haves and come up with creative solutions to special circumstances. It's also the time to identify any key risk factors to the project schedule.
At the very least, you'll want to include yourself as the project lead, your technical subject matter expert, and someone with a deep understanding of your messaging – essentially, the core members of your stakeholder group. If you know you are going to get input from a hands-on manager or executive, you probably want to encourage them to attend, as well.
5: Set a realistic schedule for your video project
As you create your project schedule, you'll want to build in time for special or extended review by your company's brand or legal team, particularly if your solution deals with customer privacy or financial regulations.
Our projects typically take four weeks for Demo videos or six weeks for Explainers, which include detailed storyboards in the production process. We base this on a 24- to 48-hour turnaround on feedback from your team. If you know the video project will demand additional review time, or if it has other special requirements, it's a good idea to build that into the schedule.
6: Filter your feedback into a single, clear voice
At Autodemo, we work with a variety of online collaboration tools for script, storyboard and beta video feedback. Everyone can add their notes in one place. As project lead, you'll want to review and compile this feedback in a format that is clear and consistent.
For example, a section of the script can't be both too long and too short. It helps to include specific input about color range, font treatment, language choice, etc. We love to add creative value to your video, but we do need a concrete starting point.
Build consensus among your stakeholders and answer any open-ended questions.. Sometimes you just might have to be "the decider,: but clarifying feedback will help the project move ahead smoothly.
7: Don't overthink it
Your first instincts are often your best.
If you've received buy-in on a Content Brief and completed a kickoff meeting, you likely don't need a major shift in the direction for your video after reviewing your script and video. And minor tweaks to copy or illustrations late in the process are seldom worth the delay.
8: Rely on your video production partner to help get the message across
If you are new to video projects, or if you are working with an executive who isn't accustomed to sticking to schedule, don't be afraid to ask your producer for help in explaining exactly why a decision could delay your project.
Again, all communications should come from you as the project lead, since you are the responsible party. But your producer will be glad to provide details about the exact impact of a last-minute change or scope expansion. Believe me, we understand this stuff all too well.
We've got your back when you need to put a stake in the ground.
Communication is the key to leading a video project
As you can see, successfully leading a video project requires many of the same skills that go into any collaborative effort: consensus-building, clear communication, and committed focus on what's really important. By streamlining the feedback loop between yourself and your video producer, you'll meet the project's goals and establish your reputation as the video marketing expert within your organization.