Change Healthcare puts a healthcare provider's revenue cycle at their fingertips. The service breaks down your workflow into five easily accessed areas. Important tasks and data are prioritized to make the start of a workday much easier. Industry news, technical information about insurance providers and other details are provided to keep the end user informed. Finally, Autodemo crafted a demo video to entice prospective clients and highlight the abilities of Change Healthcare.
Due to Change Healthcare, healthcare payments are easy.

About This Video
Change Healthcare is an exciting new cloud-based healthcare revenue advisor. Autodemo crafted this video to be a practical demo for healthcare workers in the field. Starting with the functional breakdown, the video highlights daily gains from the platform. From that initial walkthrough, the video showcases the ways that the platform makes payment easy. Therefore, patients can have a better understanding of what they owe and what their insurance covers.
Claims and billing matters reside in a spreadsheet format. Due to this format, all financial claims are shareable with the necessary payment partners. While that is impressive, the workflow tools identify potential payment problems elsewhere. If the platform detects a payment issue, it will highlight the matter throughout a file. Especially relevant to this matter is the ability to correct a payment issue in real time.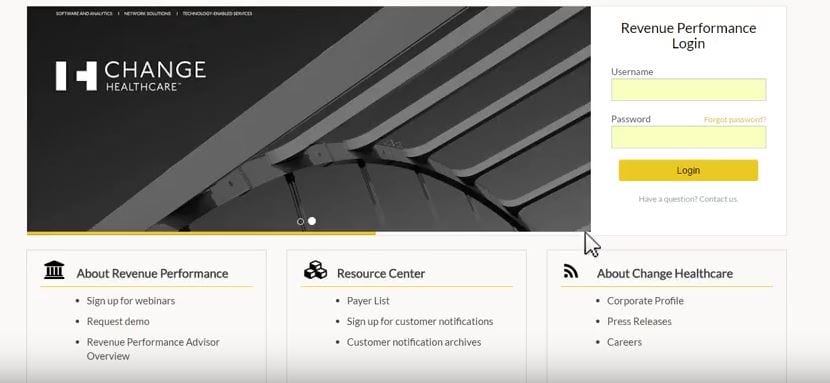 Enabling Smarter Healthcare
Change Healthcare is focused on aiding healthcare providers in their quest for reimbursement. By enabling a smarter brand of healthcare, Change makes life easier for practitioner and patient. Real-time verification services match the hectic pace of modern life and allow for healthcare to move at the speed of business. Also, the platform also offers a patient responsibility estimate that can provide patient payment info almost instantly. No more patient guessing allows for a smoother visit.
Most noteworthy about such smarter healthcare is the ability to use metrics. Metrics and reporting are provided by a comprehensive suite of tools. Furthermore, these tools provide an analysis of trends to better grow your business. Due to knowing such insight, a healthcare provider can better configure their business towards greater profits. Most of all, this level of data access allows everyone to be paid faster.
About Change Healthcare
At Change Healthcare, we are focused on enabling smarter healthcare.  Consequently, we are re-imagining how insights can lead to smarter healthcare, and we are committed to delivering products, services, innovations, and experiences to our clients across the continuum of care.
Therefore, like the payers, providers, pharmacies and consumers we serve, we care deeply about the triple aim of healthcare: improving the patient experience, enabling better health of populations and reducing the cost of care.
How do we do it? First, through our Intelligent Healthcare Network™.  As a result, we help connect the dots between payers, providers and patients, leveraging the data needed to deliver predictive insights to clients, who use this knowledge to solve some of their most pressing issues and capitalize on their most exciting opportunities.
In addition, we have the single largest financial and administrative healthcare network in the United States. We reach approximately 750,000 physicians, 105,000 dentists, 60,000 pharmacies, 5,000 hospitals, 600 vendors, 450 laboratories and 1,200 government and commercial payers. We have developed this network of payers and providers over 30 years in the industry, connecting virtually all private and government payers, claim-submitting providers and pharmacies in a hybrid cloud-based, user-centric and secure infrastructure environment.
About Autodemo
Autodemo is the explainer and demo video leader. In addition, our team of scriptwriters, designers and producers custom-build videos that increase awareness, leads and sales. Since 1998, Autodemo videos have helped hundreds of technology, healthcare and financial companies prove the power of their solutions. Clients include Red Hat Software, eBay, Optum, Expedia, CSC, and Marketo. Autodemo's HQ is in Louisville, Kentucky. Learn more and see samples at https://autodemo.com/video-samples/.
Contact Autodemo today at [email protected] or 502-581-1300.