As you plan your marketing budget for 2019, you might be sitting with the numbers and making decisions about how much to allocate for your digital content. Likewise, you may be completing a review of your remaining spend for this year and wondering how to best use the marketing funds you have left. If you're thinking through your video budgeting plans, we have a few suggestions. 
According to IAB, nearly 60% of a business's digital marketing budget is earmarked for video. As video's power continues to increase, it's easy to see why more money is being put toward such a flexible, impactful, and high-converting marketing tool.
But just because you have a solid budget for video marketing doesn't mean high-quality videos should come with an outrageous price tag. As we have for two decades, we continue to offer a reasonable, transparent pricing model for explainer and demo production. This includes maintaining consistent rates that are easy to calculate, because we recognize the value of a straightforward, dependable process.
Streamlined Solutions
To keep things simple, our fees for development and production are based on a per-minute model. In almost all cases, we recommend explainers and demos fall between 1-3 minutes. We'll work with you during the initial onboarding of your project to set a best-fit length and scope for your video while keeping your budget in mind. When we reverse engineer your video length, you'll never be surprised by the cost of a finished project. In the 20 years we've been in business, we've built a name for ourselves offering a reliable production process at a reasonable price. With no add-ons or extra charges, there's no surprises when it comes to cost.
Here's what our per-minute pricing model includes:
Initial project development and onboarding

A capture with our production team

Scriptwriting

Design and development

Post-production editing for a polished final product

Professional audio talent and music

Video files conveniently packaged for social media, mobile sharing, and trade show use
The result? Functional, engaging demos that look like this:
Making Your Budget Work for You
Wondering how to maximize your marketing spend in 2019? Here are a few ideas.
With $10,000, you can highlight 2 key products and help move decision-makers through your funnel with 2 distinct demo videos. Or you could create 1 demo and 1 explainer to reach your audience at different points in their sales journey.
Have $25,000? Think about creating 4 or 5 demos to highlight an entire suite of products. Alternately, create a few demos and an explainer for a coordinated social media engagement campaign.
With $50,000, you have the option to build out an entire 10-video series that supports existing marketing collateral. In contrast, you could also build a couple of 5-part demo sets for different product lines.
Have $100,000? You have a lot of variables to play with as you make a video marketing plan for the entire year. Consider including multiple explainers, demos, training videos, or other solutions that fit your specific organizational needs.
We can help you craft a plan for almost any video marketing budget. One thing we're great at is identifying how videos for different products can tie in to your bigger picture marketing and sales goals for the year.
*Note: These are ballpark costs based on typical length and production. Contact your video specialist or get started here for a free quote.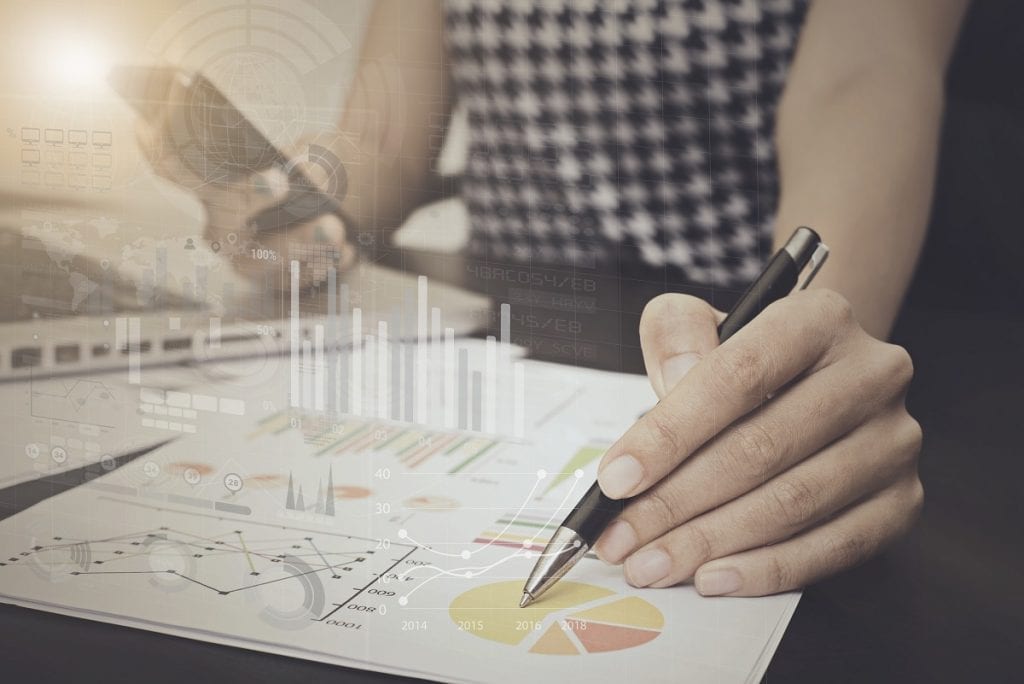 Making Use of Your Remaining 2018 Budget
As your fiscal year comes to a close, you may also be considering your best investments for any remaining spend in your marketing budget before you look ahead to 2019.
We'll work with you to create a custom video solution plan that helps you zero your balance. This might translate to a single explainer or several demos that highlight your full product suite. If needed, we can work with you to build a timeline for taking care of payment before the end of the year, even if you won't be ready for the creative process until sometime in 2019.
Let's talk more about maximizing your marketing budget for the end of this year or next year. Get in touch.