When Gainsight needed an explainer video for their in-depth customer software solution, we knew we were going to have a unique creative process on our hands. This is one of our longest explainer videos, clocking in at a little over five minutes. With a longer video like this, engagement is more important than ever. Consequently, we made distinct choices in our video development process as we created this piece. Putting together an engaging explainer video that's several minutes long isn't an everyday project for us. So, here's how we did it.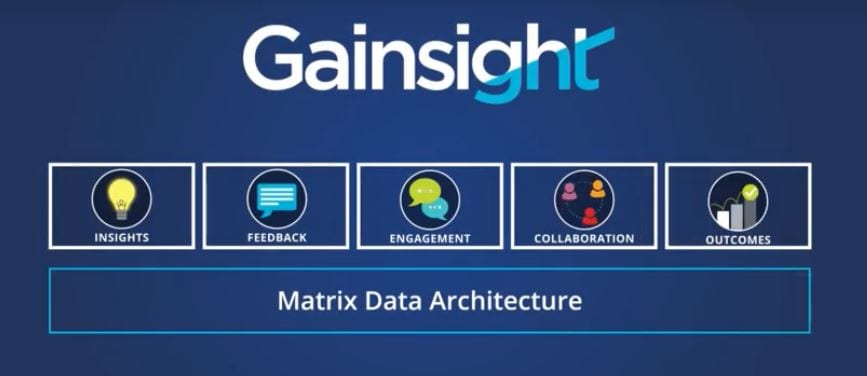 Creating a Customer Connection
One of our first objectives for this video was to connect with customers by sharing key business insights about the advantages of forming a strong customer bond. This idea was a linchpin for communicating the real benefit of Gainsight's platform. In addition, we also had to connect with the audience's pain points to establish emotional resonance.
To keep viewers' attention, we carefully selected a friendly, upbeat voiceover talent. Meanwhile, on the scripting side of things, we made language selections that were conversational and easy to follow. In the background, an upbeat, pleasing track plays to help carry the viewer through the full video. We established a strong, clear narrative, and then we used animation to fill in any gaps and help tell the story of Gainsight's offering.
An Engaging Explainer Video that Goes Deep
During the first two minutes of the video, we provided an accessible high-level overview of the subscription economy climate and Gainsight's solution.
Customer data insights can be difficult to analyze and act on, but Gainsight's platform delivers success through 5 key metrics:
Insights
Feedback
Engagement
Collaboration
Outcomes
From here, the explainer took a deeper dive into each of these 5 feature categories. For each, we used animated screens and a large mouse-click arrow to show off specific platform functionality. These included dashboards, scorecards, reports, analytics, and turnkey solutions. By the end of the video, it's clear how Gainsight is able to solve the problem of a disjointed customer experience. We helped them tell the story of their product in a way that was interesting, relevant, and informative.
Take a look for yourself. To watch Gainshift's explainer video in full 1080p 60fps, consider switching to full screen and checking your YouTube settings. Learn more by reading our post on HD video.
Interested in our demo and explainer video creation process? Head to our How-to page.
Gainsight helps businesses become more customer-centric at every step. With the right technology, Gainsight is showing organizations how to turn customers into their biggest growth engine.
Autodemo offers strategic, creative explainer and demo videos for clients across industries. Interested in an explainer or demo video for your solution or service? Let's talk.