Explainer videos can be an ideal tool for showing off a product or service, but what about an entire organization? (ISC)² came to us with a unique objective: help them create a recruitment explainer video to attract top talent in a tight labor market. Our producers, writers, and designers worked closely with the (ISC)² team to show exactly what makes this cyber company such a great place to work.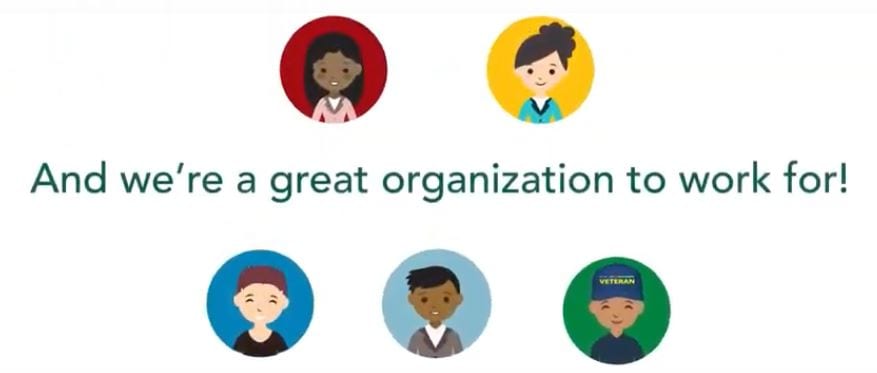 A Recruitment Explainer Video with a Mission
(ISC)² is the world's largest nonprofit association of certified cybersecurity professionals. They're on a mission to strengthen the information security industry through ongoing advocacy, education, and training. In creating this recruitment explainer video, we were on a mission too: drive home the company's meaningful work and employee-focused culture—in about a minute-long video.
Company Culture—by Design
While putting together this explainer video, we made thoughtful design choices to drive home important elements of (ISC)²'s company culture. We wanted to be sure to highlight the organization as a tightknit community with a passion for people. For example, we used an eclectic, hip set of animated characters to showcase (ISC)²'s commitment to equal opportunity, diversity, and dynamic growth. We also made a point to communicate company pride and the organization's emphasis on core values like integrity, unity, and accountability
Looking to find the best-fit talent for your company? Consider the ways a recruitment explainer video can attract the right people.
(ISC)² has been shaping the information security profession since 1989. Their vision is to inspire a safe and secure cyber world. Now serving more than 140,000 certified members, (ISC)² continues to empower professionals across the entire information security industry.
Autodemo offers strategic, creative explainer and demo videos for clients across every industry. Interested in crafting your own recruitment explainer video or another video solution? Get in touch.