As the fiscal year comes to an end, are you wondering how to maximize your remaining year-end budget? Boost this year's efforts with a final push that allocates any leftover marketing funds, and while you're at, you'll help secure 2018's budget, too.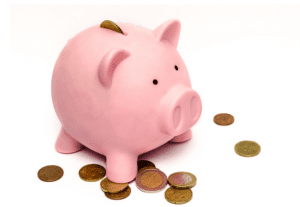 Whether you've got a few thousand dollars or a larger pot to play with before 2017 draws to a close, we have a few suggestions for how to invest in video this year.
Putting Your Year-End Budget to Work
Have $10,000?
Create 2 demo videos to take on the road to trade shows throughout 2018.
Create 1 explainer and 1 demo video for a coordinated social media and trade show marketing effort.
Have $25,000?
Create 4-5 demo videos to highlight each product in your suite.
Create 2 explainers to engage your social media audience and 3 demo videos to showcase your solutions.
Have $50,000?
Create a 10-video series from existing case studies, infographics, or white papers.
Create 5 explainers, one for every market segment.
Have $100,000?
Create 2 explainers to get people talking across your social media platforms, 5 demo videos to promote product features, and 10 training videos to drive onboarding and rapid adoption.
Give yourself lots of flexibility to create any combination of videos for a strong 2018 campaign.
*Note that these are ballpark costs based on typical length and production. Contact your video specialist or get started here for a free quote.
Why Video?
There are a lot of great reasons to commit part of your yearly marketing budget to creating quality videos that showcase your products or offer an overview explanation of your services. By the numbers, here's why video offers such great ROI:
The use of video in an email campaign increases click-through rates by 300%.
60% of visitors to your website will watch a video before reading text on the page.
Video generates 3x as many monthly visitors to your website as plain-text posts.
Video content is 53x more likely to rank in search-engine results than plain-text content.
71% of consumers have made a purchase after watching a video.
*Sources:
https://www.forbes.com/sites/ajagrawal/2016/06/07/how-to-double-your-marketing-roi-with-video/#19ba69984bdd
https://www.salesforce.com/blog/2015/10/tips-using-video-email-marketing.html
https://searchengineland.com/rise-video-8-tips-boost-sites-seo-227498/https://blog.shareaholic.com/video-marketing-seo-results/
Read more about how our client Change Healthcare is putting their demo video to work keeping prospective users informed about their cloud-based revenue advisor.
Let's work together to maximize your remaining marketing spend and create the perfect explainer or demo video series to get your target audience's attention.