It's no secret that video can be a powerful marketing tool—it's one of the best secret weapons when it comes to helping potential clients and customers see your offerings in a dynamic way. Video marketing makes a big impact, with those that employ it enjoying 49% faster company revenue growth.
There's a reason video has become so popular: it gets results. Explainers and demos help increase conversions, customer engagement, acquisition, and brand awareness. The numbers help tell the story—take a look:
73% more site visitors who watch a demo video will buy a product.

58% of people find companies with product demo videos to be more trustworthy.

71% of shoppers find that an explainer or demo clarifies a product better than other forms of content.
Here are some of the best ways video marketing can make you more competitive: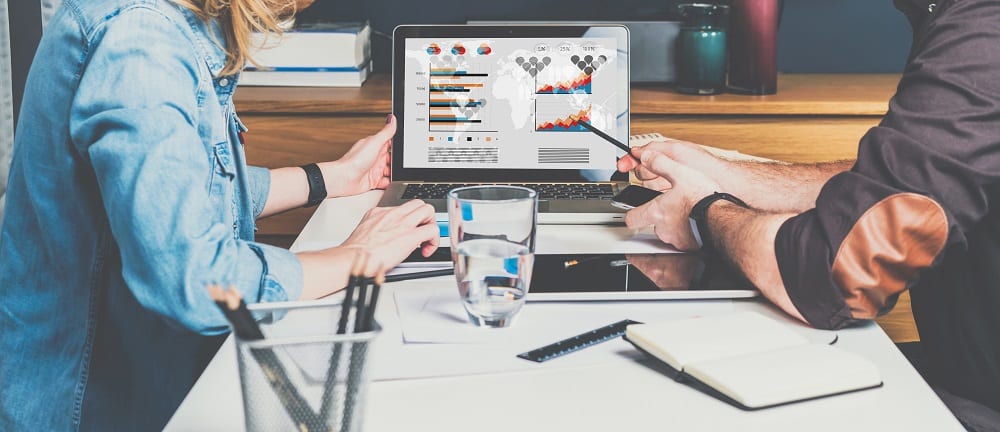 Highlight Your Competitive Advantages
You created your solution because whatever else was already on the market was missing something. Now show off your most successful points of leverage with an attention-grabbing video. Maybe it's your service, maybe it's your history, or maybe it's a fundamental methodology your solution uses that works better than your competitors. Whatever it might be, video can shine a light on what sets you apart.
An explainer helps familiarize prospects with your company or offering and gives you a creative way to show off your competitive edge. When you're ready to dive a little deeper, a demo video shows those differences in action.
Powerful Branding
Whether you've got the strongest brand in your industry or you're an up and comer, extending your impression in a dynamic, engaging video can be a game changer for how you're perceived in the marketplace. Video gives you an opportunity to present your narrative in a compelling, engaging format that captures viewers' attention and lets you tell your story.
Showcase Your Solution
Everyone can say their solutions is great, but when you show it in action, prospects have something tangible that proves it. This works especially well with demo videos, which can give potential clients an inside look at your product or service.
Showcasing the untouchable aspects of your solution can make a substantial difference in your marketing. Steer prospects away from the competition by pointing out what it is you do best and what gaps you're filling within your industry.
Offer Specific Criteria for Purchasing Decisions
With video, you can suggest prospects use certain criteria in making their purchasing decisions. Direct them to read your testimonials or talk to references, review a pertinent case study, or schedule a phone call with your team to learn more. A well-designed video helps guide prospects toward other existing marketing collateral that will move them through your sales pipeline.
Bring Messaging to Life
Powerful messaging deserves powerful delivery. Whether you're showing off an intuitive solution or unparalleled customer service, video gives you a way to show prospects you're more than just pretty talk—your product actually does what you say it does. Seeing is believing, and it's also a key way to get your messaging to click and stick.  
Video is an engaging and attractive way to market yourself to your prospects, but it's also much more than that. Because video is so malleable, a custom explainer or demo video is able to succinctly showcase your strengths, point out your competitors' weaknesses, and give potential clients a reason to be interested in you, all in a media format that's easy and convenient to engage with. By showing what truly makes you different than the rest, an excellent video gives you a powerful edge.
Can we help you tell your story with an explainer or demo video? Get in touch.